Pete Draper, Makuta VFX Co-Founder, following their work on the RRR movie (one of the biggest blockbusters in India), accepted to share with us his experience of Kitsu. He told us how he took advantage of Kitsu to ship the production on time despite tight deadlines and unexpected covid lockdowns.
A few words about Makuta
Makuta is a Visual Effects facility located in South India (Hyderabad). We've been running for just over twelve years and have produced visual effects and scanning for several of India's top-grossing national and international features, including the one we brought Kitsu on to. We tend to maintain artist levels around 50-60 and peaking around 120 at a major crunch, focusing mainly on the artistry and creativity of a show. We were the first studio in India to purchase and utilize LiDAR on our features.
Makuta Studio and Kitsu
Hello Pete, can you introduce yourself?
I'm the co-founder of Makuta Visual Effects and have been involved in the VFX industry since the mid-1990s. I've written several books on 3ds max, was the primary 3ds max journalist and tutorial author for 3D World magazine for over a decade, an Alpha & Beta tester for Autodesk for nine years, and an external examiner for several UK universities' VFX-related courses.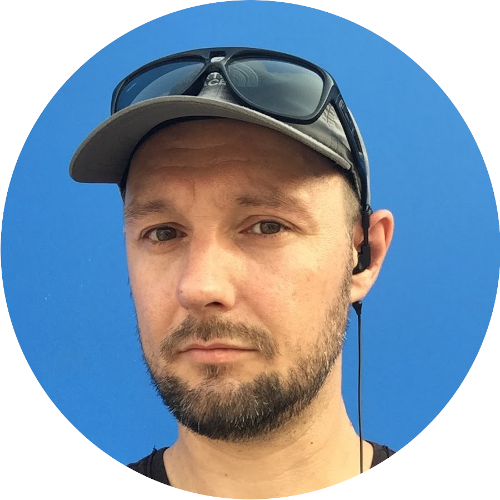 How did you decide to set up a studio in India?
in 2008, I did some work on an Indian film's title sequence when I was in the UK which lead to me coming over to develop the pipeline and QC shots for another film the following February. As both did well, I and two others, who I worked with on the latter project, decided to set up a studio out here and try to take things to the next stage. The idea was to split the time between here and the UK. But, over the following few years, I was spending more time over here. To a point now, the last time I went back to England, the word "Brexit" didn't even exist...
Which tools did you use prior to Kitsu?
Prior to migrating to Kitsu, we've pretty much used the majority of off-the-shelf solutions out there, from Excel and Google sheets to Tactic to Shotgun/grid to Cerebro, each with some measure of success and failure.
How did you hear about our solution?
We had worked on several shows with their own desired project tracking systems; Shotgun/grid, Cerebro et al depending on the principal VFX supervisor's preferences where we primarily used Tactic and developed our own internal tracking system on and off over several years.
We discovered Kitsu purely by chance; initially, we were just perusing pipeline and production management technologies (as one does!) and we discovered the system which seemed to be robust.
How did you get started with Kitsu?
After trying out the Docker container, we discovered that it was a simple yet powerful system that didn't require a degree in Computer Science (*cough* Tactic *cough*) to even get the thing running. We gradually filtered it into the studio, initially using it to review and slowly pushing it, and the system it was installed on, as hard as we could to see if it would break. And guess what? It didn't.
Just like the Blender Foundation, once we came to know about Kitsu, the decision to migrate was a bit of a no-brainer - we just happened to come across it one day and decided to check it out.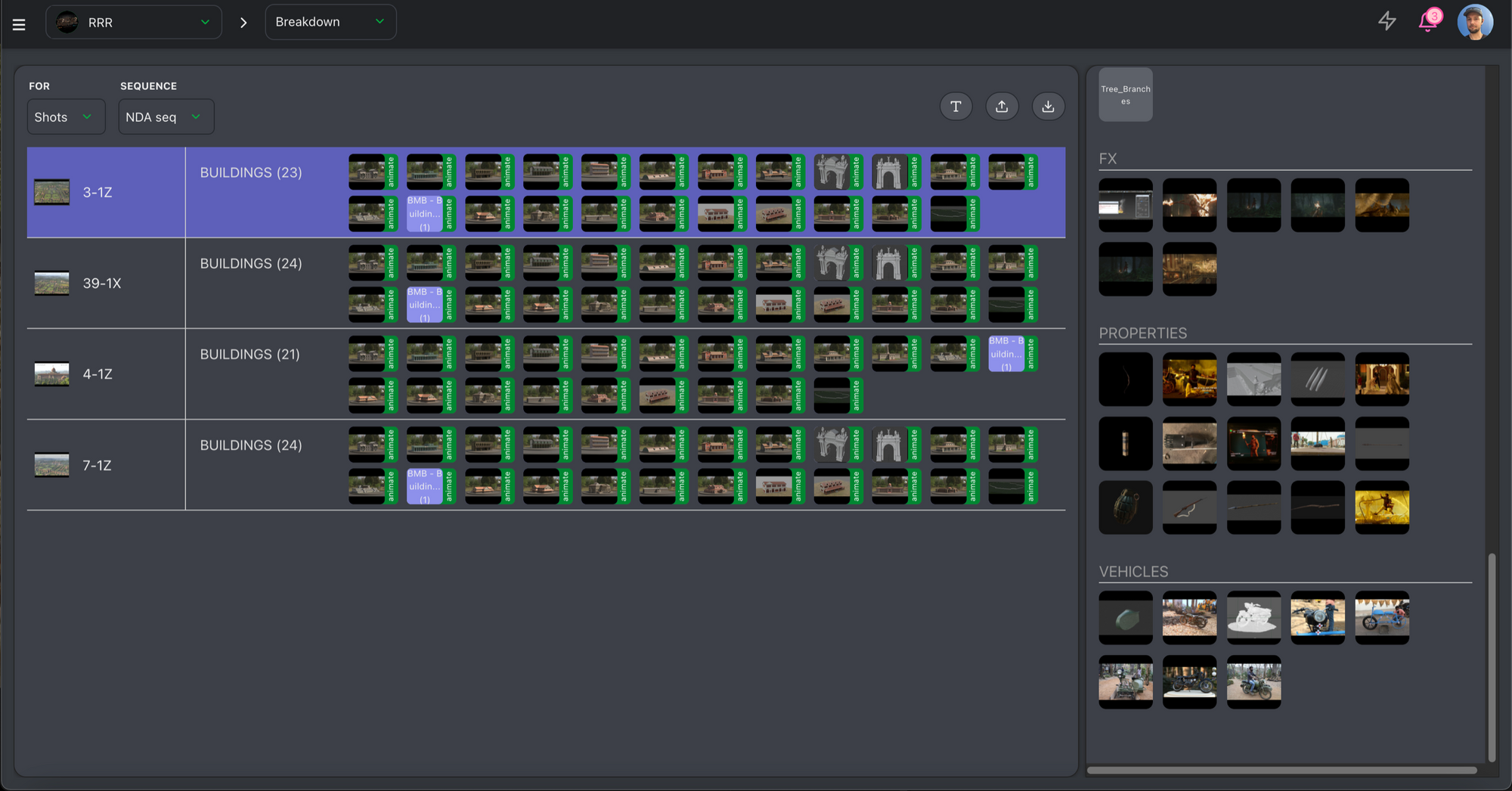 Did you have any preconceptions before using it?
Not so much, just the usual "how far can we go until it breaks?" thoughts and if the user experience was going to be detrimental to productivity. There are still some areas that I feel are slightly counter-intuitive but that's more about the perception of a system as opposed to the system itself - eg having something modal vs something modeless, having an image pop up over the existing screen, and not punching out to another page (etc). Everything should be at a glance and accessible without needing to hunt; earlier on there were some issues but am glad to say they have been mostly refined.
What has changed in the studio since then, in your way of working?
Previously we were using multiple tools and didn't have a centralized review and logging system that neatly talked to each other. Annotations on videos, for example, were a more long-winded process utilizing several applications to open, capture, print, edit text and submit to the system we had in place which, granted, when you got used to it it was ok but not ideal. It was also platform-specific so if you were running another OS as one does, it didn't fully work. Kitsu has pretty much unified everything and is forcing neater communication not only between artists but from production, management, and clients.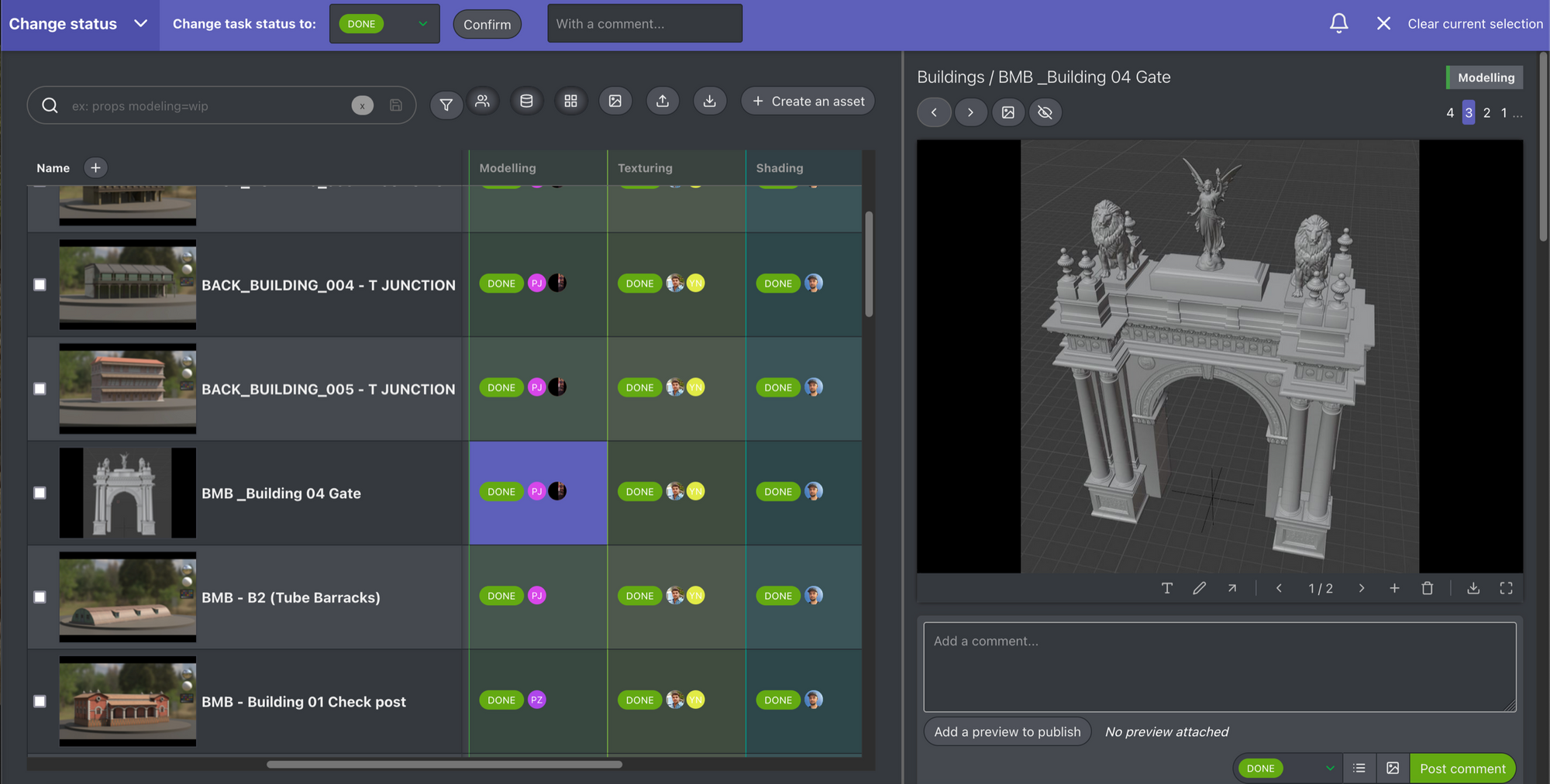 For how long have you been using Kitsu?
We have been using it for around a year now and while we evaluated the system during the initial lockdown, it was primarily utilized between the first and second Covid waves.
Which features have impacted your workflow the most?
The simple yet effective annotation tools have been invaluable above all. We already had scheduling and artist assignments with our own internal systems (which we're gradually now migrating across to Kitsu) and the inclusion of the Rooms system in the Playlist section was great but came a little late for us to fully utilize it (after the second lockdown ended). Playlist allowed us to cross-compare versions easily and communicate back, even using it in our primary sessions when the team was all back in the studio. It would be nice to have an HDR version for the review sessions and basic color and playback control that one tends to do in said sessions...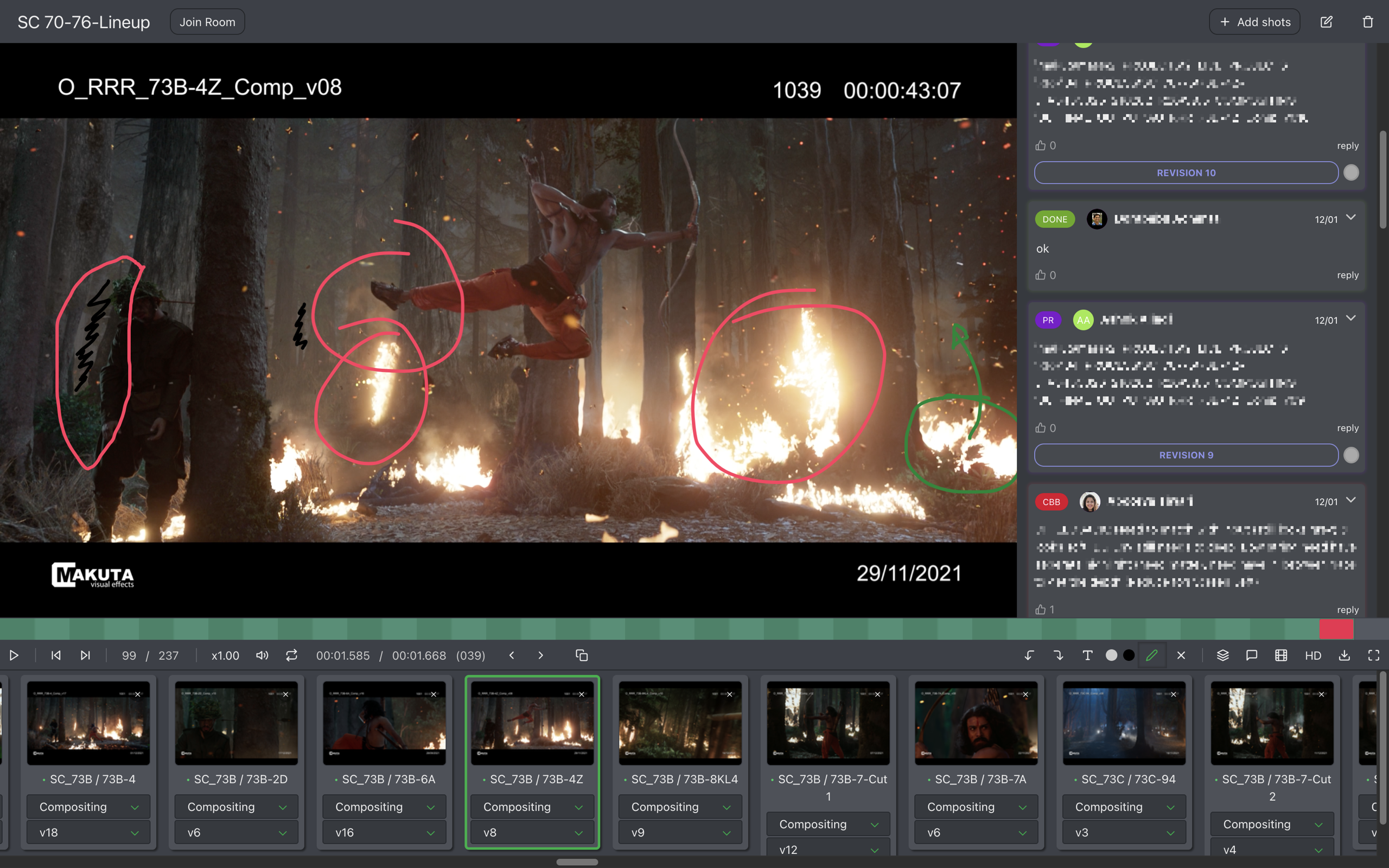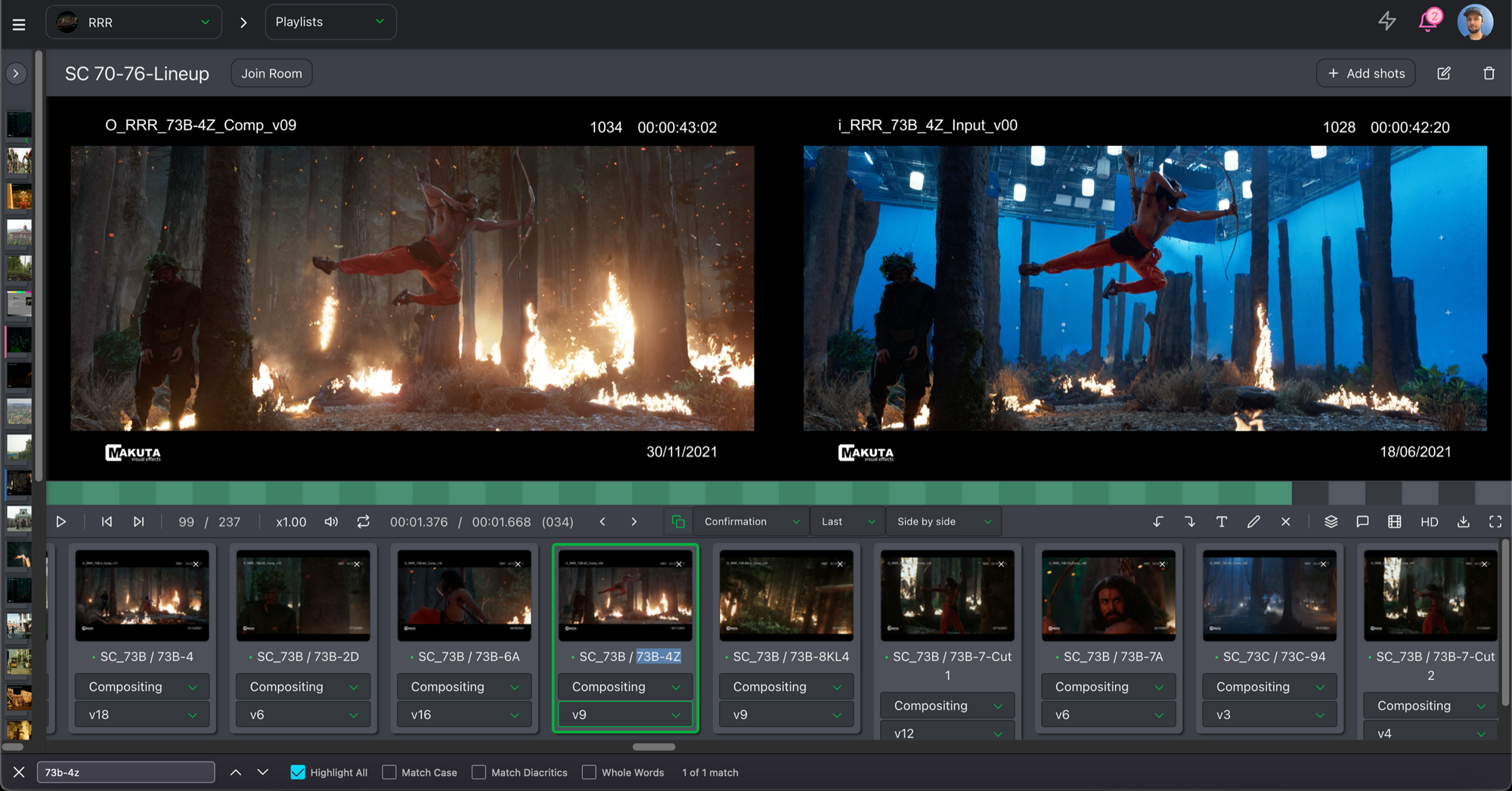 What are the benefits brought by Kitsu?
As we were already knee-deep within the project, we didn't fully utilize some aspects of the system; our time management and attendance system are built into the login and door entry to the studio which talks directly to HR et al, so at that point, we primarily utilized the system for shot assignment, task breakdown and, above all, review sessions. Once we entered the second lockdown phase within the country (everything stopped during the first due to global security concerns from the client), the ability to sit with artists on shots became nigh-impossible, so the ability to remove reviews and, with the latter updates, be able to run a live review session in a room with multiple artists became invaluable.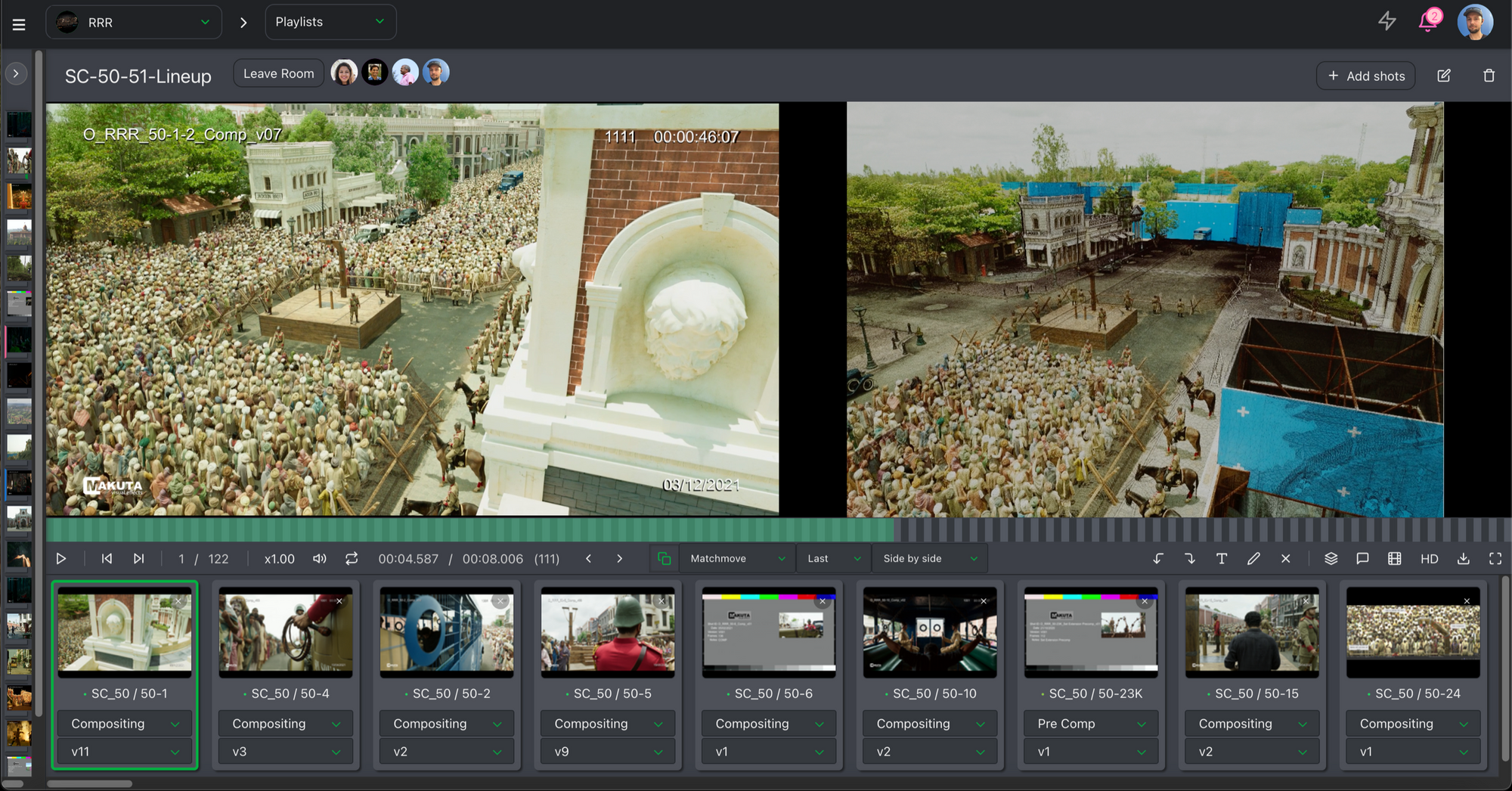 Can you give us some metrics about the time you saved with  Kitsu?
Not specifically, but the review sessions we used to run and dailies have now reduced down to a fraction of time as a lot of it is now held online, even after the primary and secondary lockdowns. We still treat it as if everyone is working from home and every single piece of communication must go through the system; yes it's easier to just jump out of your seat and speak to the individual, but then there isn't a track of communication and conveying this and getting primary information is key in creative decisions
Kitsu in two words?
Review Room!!!! :D
Thank you Pete for this customer story! It's great that you were able to share insights about your studio and your experience with Kitsu. At CGWire we are super proud to have helped you with your project. We wish you the best in the following.