Past month was very busy for CGWire. On november 13th we introduced our software solution at a CG event that occured annually at Angoulême in France, The RADI meetup. Many reknown French studios were there and it was a great opportunity to show what we achieved so far.
It was great to be present but we wanted to turn it into a more important milestone. That's why after disussing with the community, we decided to make things spicier by adding CGWire to the Docker Hub! Thanks to Pilou, senior software engineer who helped us, we were able to build and publish a Docker image on time. The result was good: at the conference, we had good reactions and many people were able to try our software.
But, more precisely, what does it mean? It means that any IT can now set up a trial instance of the CGWire stack in a minute. Prior to that, you had to run into a complex documentation to install it. Thanks to this pre-built image, it's now easier to set up Kitsu, our Production Management Software on a computer to test it.
Let's see how it works (we assume you already have Docker installed on your machine). To start with it, you can run the following command:
docker run -d -p 80:80 --name cgwire cgwire/cgwire
Once finished, simply open your navigator at http://localhost . If everything worked fine, you should see this screen: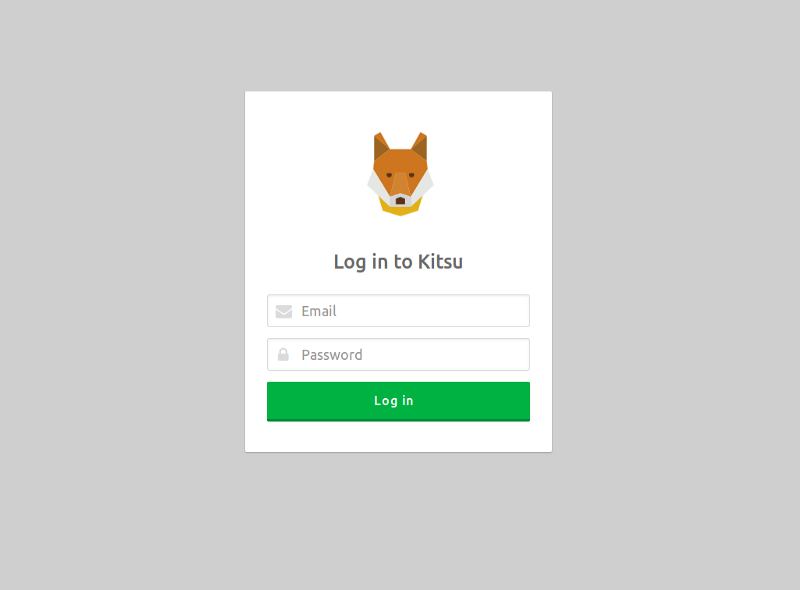 Login with admin@example.com as email and default as password. Good news, you can enjoy Kitsu to manage your production!
The Github repository is available here. Please do not use this image in production, it is not reliable for that. We'll publish later more robust configurations.
As usual, we would be glad to have your feedback about this image and Kitsu in general! Feel free to post on the forum or directly on the dedicated post. Thank you for your attention!
We also propose free online trial instance of Kitsu our production managament software, simply drop us an email and we will come back soon to you with a domain name for your trial instance!