We've been busy over the past few months building Kitsu 0.8! In this article you will find all the recent additions we made to Kitsu our production tracker!
New features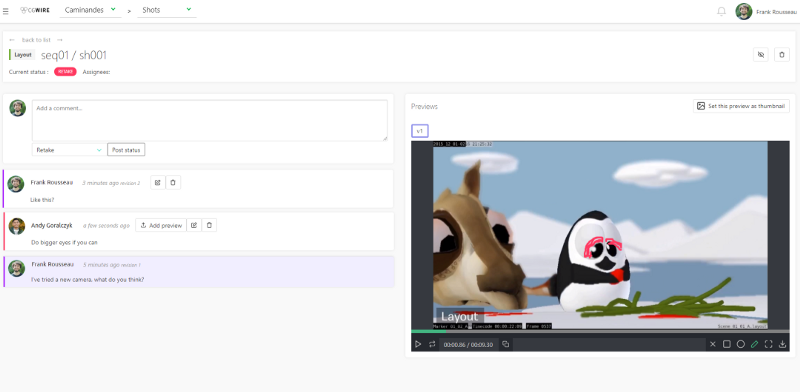 Pictures/videos annotation
The biggest news is that you can now annotate your previews. Whether it's a picture or a video you will be able to add your drawings! You can use Kitsu to pinpoint details without writing long texts!


We are TV-Show ready!
Kitsu can now handle episodes and a larger amount of shots and assets! When creating a new production, select the TV Show type. Then you will be able to separate shots and assets by episodes.
It was the opportunity too to improve the navigation. Drop down menus are now available on all the pages related to current production. They allow you to switch from production, episodes or entities at any time!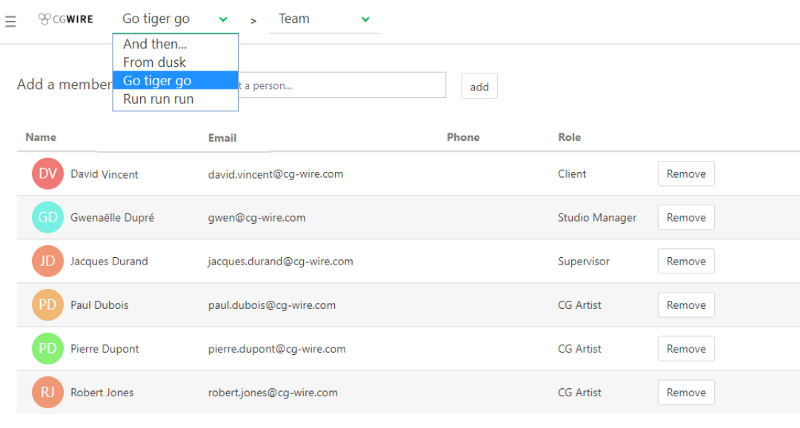 Team section
You can allocate CG artists and supervisors to dedicated productions. This way they can only see productions they are part of. Studio managers can still see every production.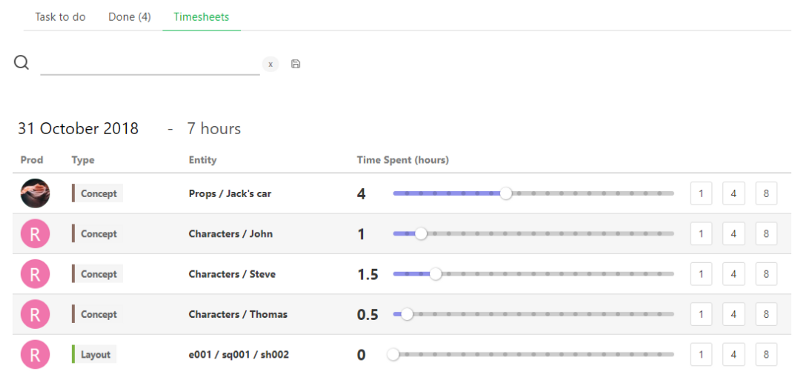 Time sheets
You won't have to stay behind your CG artists and take note of everything they are doing anymore. The CG artists will now be able to easily fill the time sheet by themselves. Their only task will be to set a number of hours on each task they are assigned to.


Production information
We added more information on the production level like fps, ratio, and resolution. Now the CG artists won't have to guess or keep asking this information to their supervisors. Moreover, you won't have to hang them above every desk anymore!


Delete function
You can force the removal of a shot or an asset without having to delete all their tasks anymore. You can also go beyond the cancellation and remove them definitely. Safety first but clarity is important too!
That's it! We hope you will all enjoy these new features. More goodness is on the way. Stay tuned!
At CGWire, we develop a production tracker named Kitsu. It's here to help the production by managing all the heavy lifting for you:
Task dispatching
Preview validations (publish, comments and retakes)
Breakdown management
Time tracking
Easy deployment to the whole studio
Instant sharing
Up-to-date production reports
If you are interested, ask for a trial instance and give us your feelings about what we do!