A few words about Fost Studio
Founded in 2018, Fost Studio is a Paris-based animation studio providing high-quality services for feature film, TV, and web productions.
They have a capacity of over a hundred artists specializing in 2D animation and in pre-production for CG. Quality is their main focus and they provide only high-quality pictures. They have already accomplished beautiful series like Ernest & Célestine, Sam Sam, or Stinky Dogs. They have worked too on great feature films like The Summit of Gods or Wolfwalkers.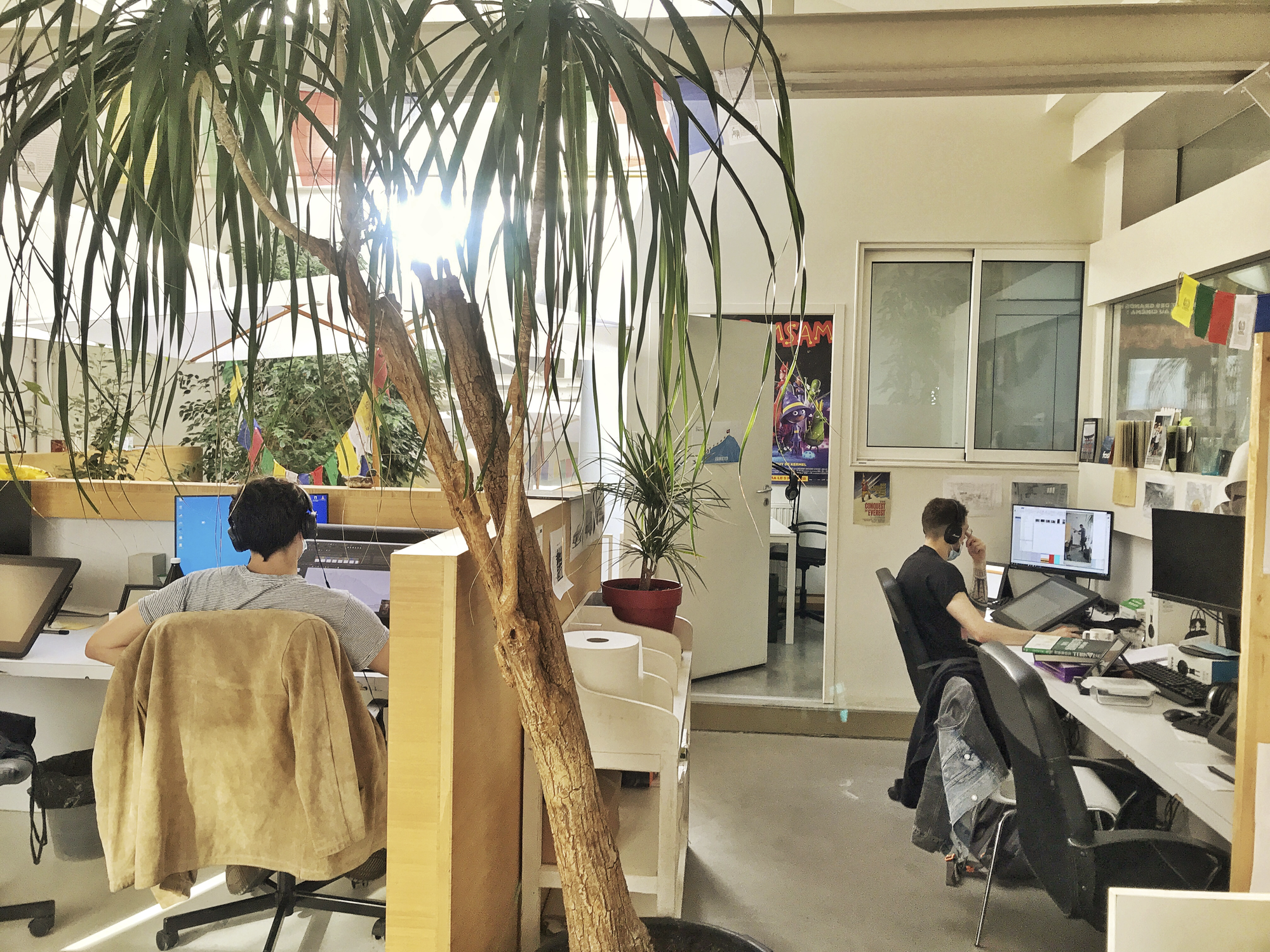 Fost Studio and Kitsu
Céline, Head of Studio, is going to explain how her studio has taken advantage of Kitsu. They have used it mainly in the context of TV series production, where the need for focus and productivity is very important.

We are glad to share with you her story. Because, prior to using Kitsu, Céline has always provided us with great information about production management. It really helped us to design our solution.
Hello Céline, can you introduce yourself?
Hello! I have recently joined the Fost Studio team as Head of Studio. I have worked in production for 9 years. Initially, I worked mainly on 3D productions. Then, I joined Folivari as Head of Production on Pachamama feature film. Recently, I worked on the Ernest et Celestine TV series season 2 and Samsam season 3.
From now on, as Head of Studio, my job is to ensure that we deliver films that meet our client expectations while providing a pleasant and benevolent work environment for our teams. This point is crucial: we want our teams to be glad to get up in the morning to work on our projects.
Additionally, I support our production teams, especially during the tough period we all face. Last but not least, I do technological watch and recommend them the best communication and management tools like Kitsu.
Which tools did you use prior to Kitsu?
We were using the good old Google Sheets. On some projects, when our clients require it, we used Shotgun (it's still the case today for some productions).
How did you hear about our solution?
At the beginning of the CGWire project, Frank was looking for production managers to understand their needs and challenges. He contacted me in that sense. We talked several times and I was convinced by the vision of Kitsu. I have followed its progress and provided feedback from time to time. When our studio grew, the question of our tooling was raised. Naturally, we turned to Kitsu.
How did you get started with Kitsu?
The time required to adapt to Kitsu was incredibly short! One of the strengths of the solution is its simplicity and the fact it's intuitive.
We started with a single project on which we were tracking mainly the pre-production. It was useful to manage the assets and the 2D backgrounds. Today, we use it for the production aspects too, like production backgrounds, animation, FX, and compositing. We tested Kitsu for one year, then we moved all our projects to it. The transition was easy for all the teams.
Did you have any preconceptions before using it?
We knew that the software was still young and that improvements were on the way. We wanted to test its stability and see how it behaves on significant TV series. Spoiler alert: Everything ran smoothly! ;)
There are more features on the way for Kitsu but in its current state Kitsu already helped us a lot. The CGWire team was great at listening to our needs and our context. They made Kitsu evolve in the right direction.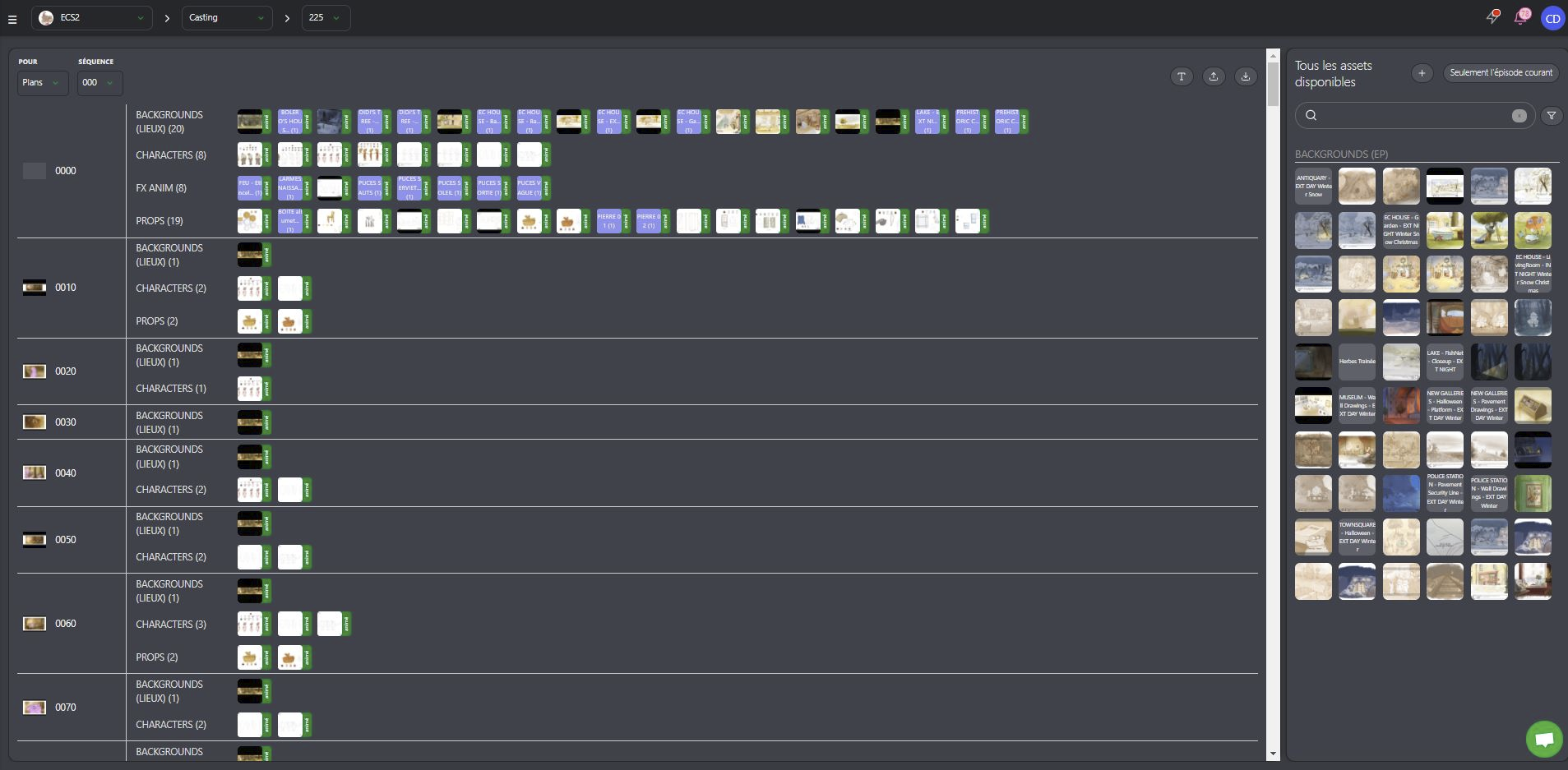 What has changed in the studio since then, in your way of working?
The fact that we were able to centralize all the data at the same place with a clear and unified UI. It's so simpler when you work on several projects to find information at any moment. It's the same with the team, once they onboard on Kitsu, it's very easy for them to switch between productions.
With the increase of remote workers in our team, Kitsu facilitated the transition. Thanks to its many capabilities, we were able to redesign our workflow and our production tracking for this context.
For how long have you been using Kitsu?
Since June 2020, so from a year and a half.
Which features have impacted your workflow the most?
We would have hard times coming back to Excel for managing our breakdown. The tool from Kitsu is efficient and fast. It was a life-changer for our director assistants!
Additionally, the fact we are able to connect the assets and the shots allows the whole design team to be more efficient.
The playlist system has been a great time saver for our directors and supervisors. It allows checking the progress of the project in a glimpse. They are able to compare easily versions, to check several steps at the same time. It's a precious utility, it has definitely increased our productivity.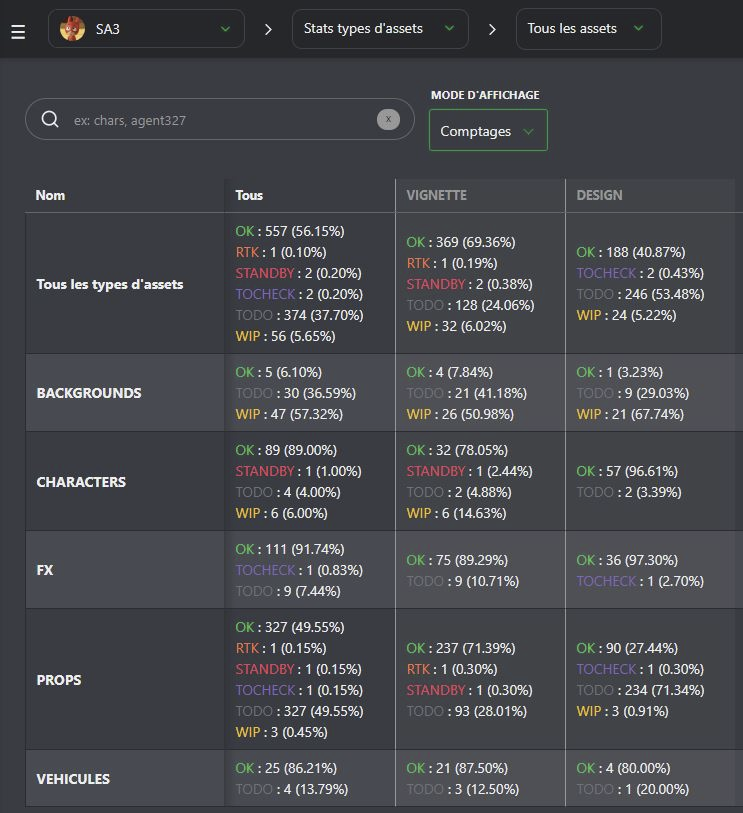 What are the benefits brought by Kitsu?
I'm convinced that it would not have been possible to follow so closely the quotas that were imposed on us by our budget without Kitsu. We would have more latency on everything. The problems would have emerged lately during the manufacturing. Which obviously would have slowed us down.
Another thing I appreciate is that our asset inventory is much clearer. We know exactly what was done in our projects, we know the history of everything. It's going to be very useful for upcoming projects. When we started the Ernest et Célestine season 2, it was a challenge to know what was there and what we could reuse from season 1. For the third season (if there is one!), it will be much easier thanks to Kitsu!
What is great too, is the import/export system from/to CSV files. We were able to migrate an already running project quickly into Kitsu. For instance, it's what we did on Samsam season 3: we had to migrate on Kitsu nearly 20 episodes with their breakdown. And, when you have to transmit specific reports to a partner or calculate complex quotas, it makes everything easier.
Can you give us some metrics about the time you saved with  Kitsu?
With Kitsu, people think first about the time saved but what matters more to me is the serenity you get by having everything in order. It gave you more space in your brain to focus on other elements of your production. But, I can give you a few spots where the gains were the most obvious:
3 weeks saved to analyze the technical and economic feasibility of each episode of Ernest and Celestine season 2.
2h per episode for the breakdown
On a 39x3 TV show, 22 days saved for the end to end edit
1h saved per episode per supervisors to send their feedback
Kitsu in two words?
Simple and efficient!

Thank you Céline for this customer story! It's great that you were able to share insights about your studio and your experience of Kitsu. At CGWire we are super proud to have helped you with your projects. We wish you the best for the following.